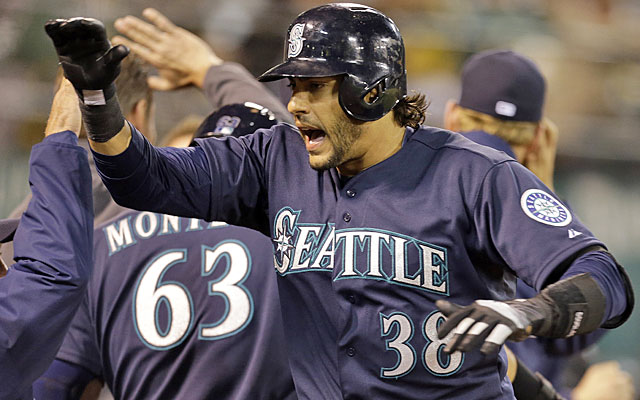 This is a bit odd. We do power rankings each Wednesday during the season. This week that just so happens to come with almost half the teams having only played one game. The rest have two, but is this all really enough a sample of the 2013 season to start passing judgments?
Absolutely, unequivocally not. Please don't start pounding your chest about a 2-0 start. Back away from the keyboard.
Either 1/162 or 1/81 of the season has been played by your favorite team. We haven't seen the back end of any rotation and there are far too many different moving parts over the course of a marathon MLB season to start passing judgment now.
So, essentially, the rankings below are going to be what I thought heading into the season with a few tweaks. Some changes are due to certain players being healthier (Zack Greinke, Carl Crawford) or less healthy (Ryan Ludwick) than we thought last week, second-guessing myself (which never stops, frankly) and maybe an extremely small item or two that made an opening-day impression on me.
If two teams were ranked relatively close last week (within just a few spots) and played head-to-head, I did try to rank the team that won above the losing team. Just feels right at this point, even though we can't get into that for the long haul without the risk of going insane.
The Mariners-A's situation was a tough one. The Mariners were clearly the better team in those two games, but one of the reasons I liked the A's better is the back end of the rotation, which hasn't thrown yet. So, yeah, A's over M's despite the two-game deficit for Oakland. It's still only two games of 162.
If you're looking for some drastic movement, we may see some next week. We just can't do that right now.
So in that vein, for each team comment below, I'm gonna throw out a sarcastic -- in some cases blatantly over the top -- "overreaction" to the less than 1 percent of the season we've seen thus far. To reiterate, it's utterly ridiculous to draw any broad, sweeping conclusions this early, so we're going to mock those who might say something like I have below. As an added bonus, many people who don't read this introduction will surely call me names without knowing I'm being sarcastic. So it's a fun game all around.
Please feel free to contact me with comments either on Twitter (@MattSnyder27) or via email: matt.snyder@cbs.com. Do me a favor, though. Before sending me anything, please read the paragraph directly above this one.
Reminder: These were posted the morning of Wed., April 3. Any action coming after posting wasn't included here, as I'm no fortune teller.