NHL lockout: Where nobody wins after four-month charade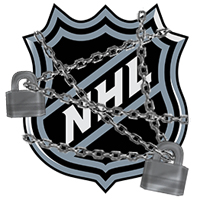 Too often we fall into a trap of labeling winners and losers in such things as labor negotiations. It's akin to a fight, yes, but it's not really a competition. The whole goal of labor talks should be to strike a fair deal to move forward, not beat your opponent.
Alas, that's not the way it works. After the 2004-05 lockout, there was no getting around the fact that the NHL was the big winner. The league wrestled away a ton of what it wanted -- chiefly, a salary cap -- from the players and the fans came back after an entire season was chopped. Even if you didn't want to characterize it in terms of winners and losers, it was very hard not to see the NHL scored big.
Now, after doing the same song and dance for the past few months in the NHL until a tentative deal was finally struck on Sunday morning just in time to save a season, the questions will arise again. Who won the lockout?
NHL Lockout
More NHL coverage
You could say the league did because it clawed back more money from the players while taking away some player rights. You could argue Donald Fehr and the players did, as Puck Daddy's Ryan Lambert did, because they stopped the NHL from completely pillaging and plundering the union like a ship full of pirates. Plus, they kept a lot of their contract rights and got a nice pension package to rally around.
Or you can call them both losers. Which they are.
It might not feel like it right at this moment as the euphoria of a deal being reached is still high, but it will likely be reality; this lockout will hurt the league. The damage the NHL has done to itself in the past few months is impressive in a way -- not in a good way, but still impressive. I think the NHL has come to terms with the fact that it will have backlash from fans and that will be reflected in the revenue streams, not that that makes it any better.
Life will go on for the league and the players and they will continue to be millionaires and billionaires but that doesn't qualify as a win for either, not in my book. Ultimately it will be up to the fans to decide if anybody won at all. If they don't come back or even just take too long coming back then no way can you say anybody did anything but lose.
The league had been building in popularity and revenue in recent years. The game while certainly still not perfect, appeared to be healthy. Almost as if they all couldn't stand the building success, both sides let things go down this route and get this far.
As each day went by the pie the owners and players share was going down instead of where it should have been going; up. That momentum has been stopped faster than a Zdeno Chara slap shot with this lockout and I'm not sure how long it will take for it to come back.
The owners won some of what they wanted in these concessionary negotiations and the players held onto or gained some of what they wanted. In the end both sides can and probably feel like they made it out pretty well all things considered.
That won't take away from the fact that it was a losing proposition for everybody from the beginning.
For more hockey news, rumors and analysis, follow @EyeOnHockey and @StubitsCBS on Twitter and like us on Facebook.